Phonak Roger Select - a state-of-the-art wireless microphone transmitter for Hearing Aids
The Phonak Roger Select is a radio microphone which includes 'Multi-Beam Technology' - with such grand sounding technology it's got to be good right? Yes, it sure is :-)
Roger Select can be used in many different situations, such as:
Restaurants, cafes etc.
In small group conversations, with up to 6 participants.
One-on-one conversations with a friend, partner, caregiver or colleague.
During lectures or in a Classroom.
Outdoors & indoors activities - gym, guided tour etc.
Watching & listening to TV.
Mobile phone callls.
Audio/Voice from the computer, radio etc.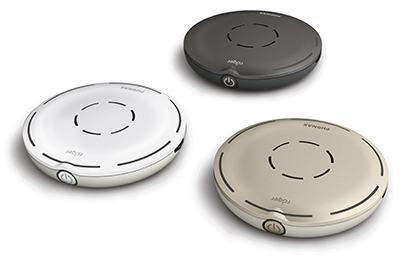 Enjoy precious moments
Roger Select is a microphone that picks up the voice of a speaker and sends it wirelessly directly into your ears. You can place Roger Select in the middle of a table e.g. in a restaurant, or it can be worn by a single person i.e. to hear a companion on walk. Your friends and family can simply clip Roger Select on to their clothing or hang it around their neck, so you can clearly enjoy all precious moments.
Feel part of the whole conversation
When placed in the center of a table, the Roger Select automatically selects the person who is talking and seamlessly switches from one talker to another. When multiple conversations take place, you can manually select who to listen to. When a talker speaks, your Roger Select will focus its microphone to the talker and reduce the background noise. If two or more people are speaking at the same time, you can simply tap a segment to focus on a specific person. You can add other people by tapping additional segments. Tapping an activated segment again will deactivate the selected direction. To hear the whole group again, you simply tap the center touch key.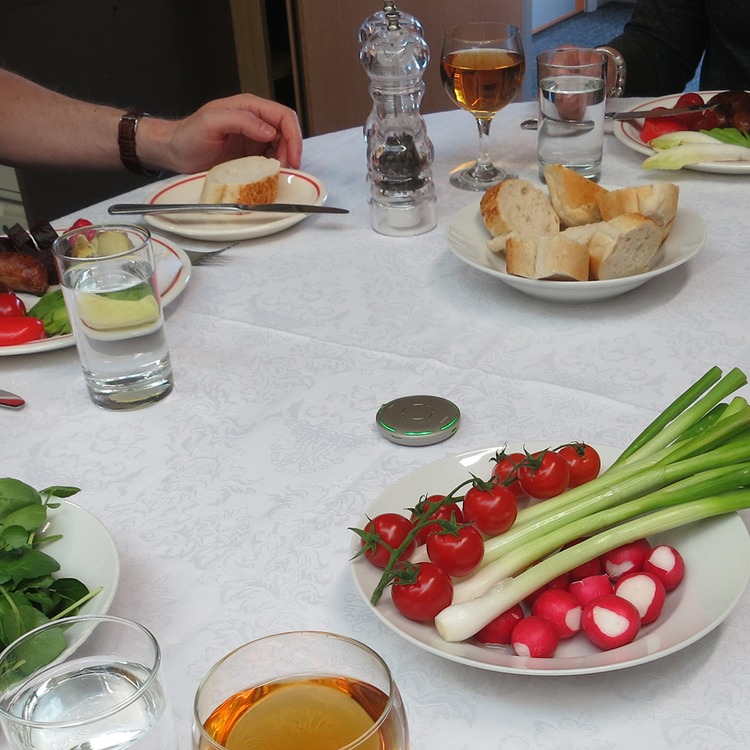 A Roger Select communicates with suitable Roger receivers, such as Roger X ear-level receivers or a Roger MyLink neckloop receiver, they receive the sound from the Roger Select and send it directly in to your hearing aids.
Subscribe to Connevans Deaf Equipment Blog
Get the latest posts delivered right to your inbox